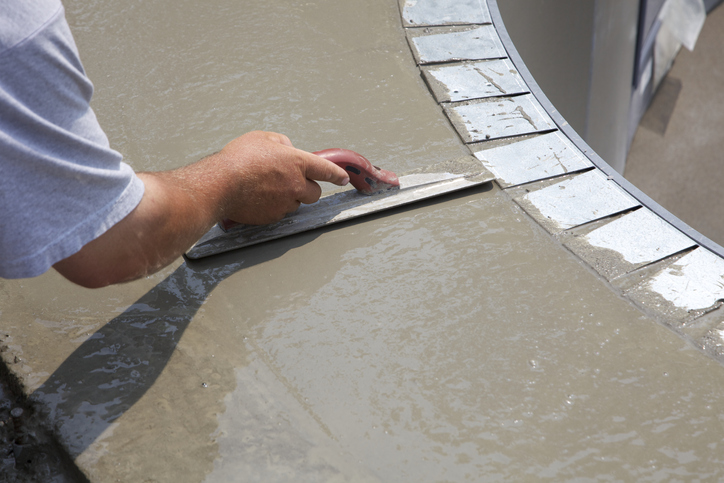 You hear many stories of those who hired a smooth-talking contractor, only to find that the job stopped in the middle or was not done adequately. Shoddy and below-par work is never anticipated by the customer who thought they were hiring the right company. Sometimes customers want to save money and, for that reason, hire an unlicensed contractor or the wrong one to build or remodel their pool, as they try to save a few dollars. With this in mind, a little knowledge goes a long way if you are remodeling or building a residential pool.
When it comes to hiring a pool contractor as well as having swimming pool repair done, Pool Troopers would like to share some advice and information. As a well-educated consumer for pool issues, you can save time, stress and money if you know more about contractors and licenses.
Entrusting your backyard pool to the right contractor, whether you are building a concrete or fiberglass pool or even above-ground pool, is of the utmost importance. People sometimes ask if a general contractor can build a swimming pool; the answer in residential settings is NO, unless that building contractor is also a licensed swimming pool contractor. Each state may have different classifications and certification requirements. However, a knowledge of pool construction and the ability to pass an exam are the usual license requirements in all states for those building and remodeling residential backyard swimming pools.
Why Hire a Licensed Contractor?
In Florida, when it comes to building or remodeling your pool, you can be assured that your contractor has the education, experience, insurance and qualifications for a license. They have been screened for criminal history as well. If the person does not live up to the required standards, their license can be revoked.
An unlicensed contractor may not be insured, leaving you liable for damages or injuries. Without the state overseeing their actions, you have little recourse with unlicensed contractors.
Licensing
Pool contractor licenses come in three types in the State of Florida. According to the Florida Swimming Pool Association, the three types are:
Residential
Commercial
Service
They must be over 18 years of age and pass a pool exam. They must also have proof of public liability and property damage insurance and workers' compensation or exemption. In addition to this, to qualify, they must have a Bachelor's degree in the appropriate field or active field experience of four years. The applicants for this license are also fingerprinted. Most importantly, they must take an exam and pass it.
In Florida, those contractors who build pools are managed by the Construction Industry Licensing Board, or CILB.
License vs. Certificate
For the cleaning and treating of a pool, a state license is not required but a tax certificate is. However, this type of company can only clean and adjust the chemicals.
A licensed contractor in Florida has the license that is issued by the CLIB and can build, renovate, service or do spa or pool repairs. It can replace equipment or remodel both residential and commercial pools. This contractor can also be verified on the website of the Department of Business & Professional Regulation (DBPR).
Cleaning, Pool Repairs and Remodeling
According to information on the Sarasota, Florida Health website, the following explains the difference between a pool service technicians and a pool contractor:
"Pool Service Technicians are NOT licensed, contractors! A technician is qualified to do basic pool service such as cleaning the pool and filters, adjusting pool water chemistry. All repairs and services that involve plumbing or electrical work on pool equipment must be done by a licensed pool contractor. According to Florida Statute 489.128, an owner has the right to refuse payment for services provided by unlicensed contractors."
Licensing Classifications
If your contractor or repair company has passed a state exam for licensing, they will be classified with one of the three levels of a CPC license (Certified Pool Contractor):
Commercial – class A – commercial and residential pools building, remodeling and repairs
Residential – class B – limited to residential pool building and major repairs. It also includes everything that a class C can do.
Service – class C – limited to repairs
A Class C license allows the company to be a servicing contractor. It is limited to repair that is non-structural as well as equipment servicing. They cannot build a pool or pull a permit for new pool construction.
You can learn more about a Florida contractor and check their license online by the name of the company. You can also find out, with a simple click, the types of work that they can perform. At least in Florida, this is very helpful when it comes to finding a contractor for work on or building of your residential pool. There is also information about complaints and other information that might be helpful in determining whether to hire that particular contractor for work on your pool.
Repair Service
At Pool Troopers, we are trained, licensed and insured to do pool repairs. We stand behind our work and will provide you with money-saving options. Licensed to repair anything that is related to residential pools, some of the areas in which we work include:
Pool automation
Pool timers and lights
Pool heaters, filters, and pumps
Pool valves and pool plumbing
Tile, pool skimmers, and drains
In-floor pool cleaners, automatic cleaners, and robots
Pool handrails
Pool safety devices
Pool Troopers has some of the most rigorous hiring practices within our industry to ensure the best of service. We require employees to undergo drug and background checks and then provide them with world-class training. Before they do any pool repairs, they are certified and trained to do a professional job.
Our team can help you with pool automation and switching from pool mode to spa mode and back again. We can help you select energy efficient equipment, including pumps and motors, ensuring the proper sizing, hydraulic efficiency, correct plumbing, and safety for your pool.
Our Licenses
We work in Florida, Texas and Arizona and have the following licenses:
FL Lic. # CPC056833
Tex Lic. # TICL 742
AZ Lic. # AZ ROC 311341
In Florida, Pool Troopers is also Licensed LP Gas Installers L105773, and Licensed Electricians EC13007223 in addition to our Commercial Pool Contractor's License.
Pool Troopers is in compliance with the Texas Department of Licensing and Regulation. Our Residential Appliance Installation Contractor license is #742.
In Arizona, we are licensed R-6 to service and repair residential pools.
You now have important information regarding the hiring of a company to build, remodel or repair your pool. You will be more qualified to choose the right company for your pool needs and budget.
When it comes to repairs for your pool, selecting equipment and maintenance, Pool Troopers has your back. Give us a call at 1-866-766-5877 or fill out the form on our website. Professional pool service is easy with our trusted and licensed company.