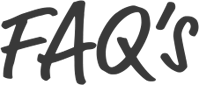 What is spot cleaning, and why don't you endorse it?
Spot cleaning involves the practice of only brushing, vacuuming and cleaning areas of your pool that are visibly dirty. We provide a complete cleaning every time we visit.
Do you charge extra to clean the spa as part of the full-service pool cleaning?
We include the cleaning of your spa for free, as part of our full-service pool cleaning service.
Do all filter systems qualify for cartridge cleaning?
Yes, however some supersized cartridge filters require a mechanic to clean them 2 to 4 times per year and are quoted separately at start-up.