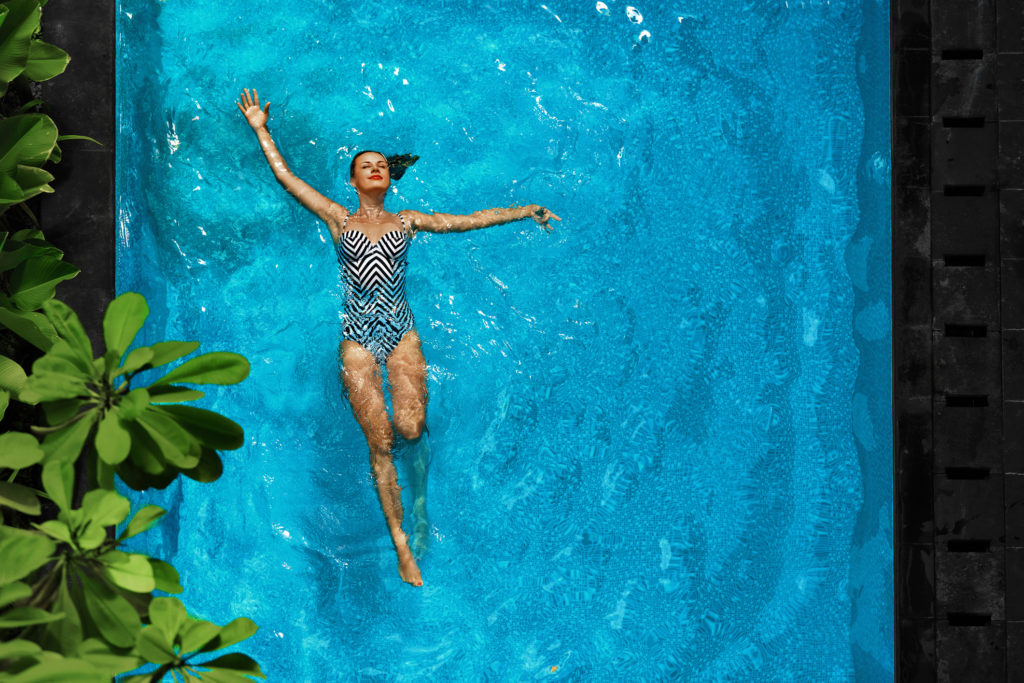 When the air starts to turn a bit brisk, residents would still like to continue to enjoy their swimming pools. Moreover, swimming in warm water is relaxing and a means of therapy that helps with the "winter blues or blahs". With the addition of a heat pump, summer's swimming season can continue into fall and winter, and you can enjoy the benefits. Pool Troopers can help you turn your pool into a year-round swimming and relaxation destination.
How Do Heat Pumps Work?
Using electricity to capture the heat and move it to another place, this type of pump does not actually generate heat.
The water is circulated through the swimming pool; this water is passed through a filter and then it goes to the heat pump. The heat pump draws outside air with its fan and circulates air using an outer evaporating air coil.
If the unit is higher efficiency, it might use a scroll compressor instead of a reciprocal compressor that is found in the standard units. This type of heater will extend the use of the pool when the temperature is 45ºF to 50ºF. Using more energy when the temperature gets colder, a heat pump is worth the added energy dollars in value of fun, fitness, and health.
You can learn more about the types of heat pumps and the cost to operate at the U.S. government energy saver website. There is an energy cost breakdown by city and a comparison of pools using covers and those without.
Is the Addition of Heat Beneficial for Daily Hydro Exercise?
With sore and aching muscles, soaking in a spa or swimming in a warm swimming pool can bring welcome relief. Moreover, you can get in the water as the sun rises and after it sets. Those with joint injuries or issues can enjoy water aerobics or swimming. Because cold water can contribute to increased pain from joints that are stiff, the heated pool is the ideal solution for people looking for the healthful benefits of water. You'll be getting into the water daily; the water then becomes fun instead of something to avoid.
Can You Use Solar Instead of a Heat Pump?
Solar heating often requires the upgrading of the pool pump and plumbing. Pressure to push the water to the roof is also an issue. Moreover, a solar pool heater does not work at night. Learn more about the different types of heaters and their usage.
The Benefits of a Heated Pool
Some benefits of heating your pool include:
Night time use
Year-round swimming
Value
Guest-friendly gatherings
Enjoyment and relaxation
You'll be adding a few months of swimming pool time as well as night-time pool use with the installation of a pump for heating. Your family and guests will enjoy this home-friendly addition, and pool parties will be more fun and inviting. Additionally, a heated pool can increase the value of your home by 8 to 15%, according to the National Association of Realtors.
Proper Installation
It is recommended by the government energy saver website that the heat pump is installed by a knowledgeable professional technician. With some tasks that are complicated as well as the need for maintenance, it is worth having periodic service done. Pool Troopers can ensure that your pump is installed correctly and can do the maintenance on a schedule or recommend when it should be done.
The Pool Troopers Difference
Browse our website to learn more and contact Pool Troopers to discuss your pool heating needs. Start using your pool before summer by adding a heat pump.