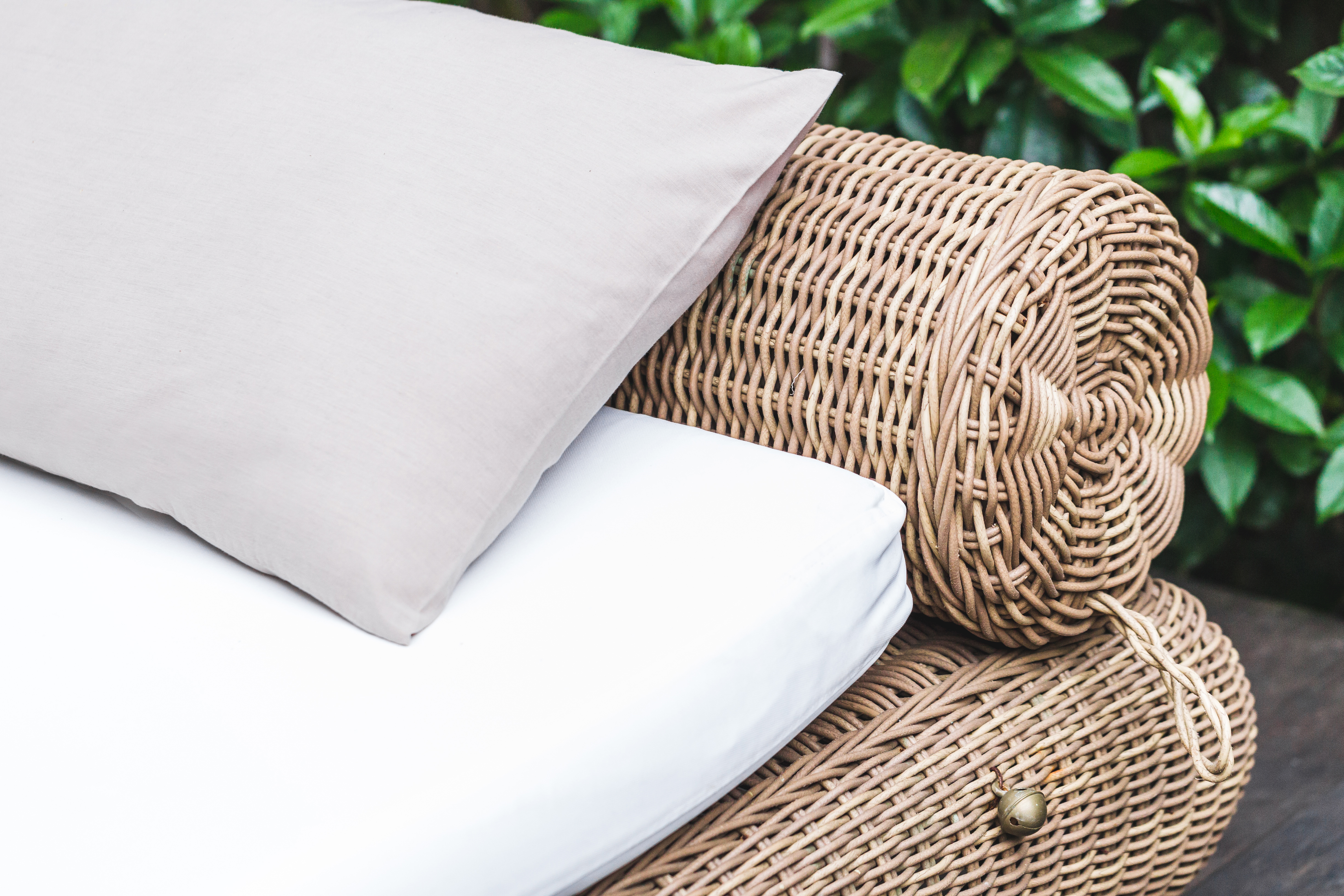 The swimming pool in your backyard is a great place to hang out with your loved ones. The sparkling blue water not only looks welcoming but is also calming, which is why it is often referred to as a property's backyard oasis. Pool Troopers believes that having clean pool water should be a top priority; however, it does not hurt to add furniture pieces to make the pool area more inviting.
Before you add furniture by the pool, it is important to pick the ones that will go well with the whole yard. More importantly, the pieces should be comfortable without making it difficult to get to the pool.
If you expect guests, you can turn the pool area into a relaxing lounging area for everyone. Here are some of the furniture pieces that Pool Troopers recommend:
1. Chaise Lounges
If you live in places like Orlando, Tampa, and even Houston where there are at least 200 sunny days all year, it is indeed tempting to stay outdoors. You do not have to go anywhere because you can sit by the pool and read a book.
The swimming pool area has become a second living room for many pool owners. It is why chaise lounges are a great choice. Here are some tips on how you can find the best chaise lounge for outdoor use:
• Understanding what it is. This type of chair is long and has an angled back, which provides support for the entire body.
• When looking for a poolside chaise lounge, it should be adjustable. This way, you can change it to a suitable angle, which provides maximum comfort for the person sitting on it.
• Remember that this type of chair sits close to the ground, which is one thing to consider if anyone has mobility issues.
• Think about the armrest of the chair. If you choose upholstered arms, you will feel more comfortable resting your arms on them.
• Armless chairs are a good option if you have a smaller area since they will not make you feel confined.
Chaise lounges are a type of pool furniture that is mostly used for relaxing. You can take a nap, go sunbathing, or just contemplate life.
2. Patio Umbrellas
Patio umbrellas are hard to beat when you are looking for swimming pool furniture that provides shade. The sun can get quite harsh in your area but a patio umbrella can help extend the time you can stay outdoors.
When looking for the best patio umbrella, Pool Troopers has the following recommendations for your backyard paradise:
• Pick the appropriate size for the space available. You do not want to go too small or too large for the pool area. The ideal sizing is to add two feet for each side of the table width. For instance, if you have a table measuring four feet, the umbrella should be about eight feet in diameter.
• Choose the best material. Most umbrellas are made of acrylic and olefin. The former is much sturdier and can resist fading but can be quite expensive.
• Color is also an aspect to consider. While it is mostly based on your personal preference, it helps to pick one that matches the existing décor by the poolside. Also, bear in mind that darker colored umbrellas will make fading more obvious but lighter colors tend to look untidy quickly.
Aside from the ones mentioned, you should also consider if you need an adjustable umbrella and the type of base that goes along with it.
3. Patio Tables
Pools need some kind of a patio table where you can spend time with your family and friends to eat. Invest in good furniture so that it lasts a long time. While you can pick the type of patio table you want, it always pays to match it to the outdoor décor.
A crucial detail to look into is the material used:
• Wood tables offer sturdiness and a classy look. However, it should be well-protected in case of rainy weather.
• Metal tables also provide durability with a formal appearance. They are great for windy places. You should not forget that, although sturdy, it can still rust. However, you can avoid rusting with regular weather-proof coat applications.
• Wicker tables are exquisite and ideal if you are going for a cottage design for your pool area. This material, however, can form mildew after some time.
Aside from the material, make sure to pick the correct size and shape of your patio table before you purchase it.
4. Hammocks
A lounge chair is not the only place where you can go sunbathing by the pool. You can also use a hammock for this purpose. Plus, it is a perfect item to make your swimming pool area look more inviting. We recommend that you only pick a quick-dry hammock. This way, you can safely go sunbathing on it without worrying about moisture.
The most common hammock option is a rope hammock. It is made of cotton or, sometimes, polyester ropes. It is a traditional option that provides a tropical look for your space.
A good reason to choose a rope hammock is because of its breathability, allowing a cool breeze during a hot summer day. Plus, the ropes, particularly polyester ones, are durable and can resist weather changes.
However, because this type of hammock has large holes, it is not recommended for children. It may also not be the most comfortable if you would like to sleep on it.
5. Towel Racks
A towel rack is exactly what it sounds like: a rack for your towels. There is nothing worse than to get out of the pool with no clean towel out for you. The rack will save you from this nightmare. When looking for the right towel rack for your pool area, you want something that is easy to assemble. It should also keep your towels dry and easily accessible.
Some racks are also great for storing masks or goggles. Additionally, these racks come in various colors. You can pick whichever color you prefer but white will typically stay cooler under the sun. If you wish to use other colors, you may want to stick with the one that complements your other pool furniture.
6. Deck Boxes
A pool deck storage box will give you a place to store your cleaning equipment, along with other items. You should invest in a good deck box that will last for several years.
The deck boxes also protect the equipment, so they remain in their best condition even when not in use. An important consideration when selecting the deck box is its ability to stay dry during rainy days. It should also come with a padlock to keep your things secure.
When you have this container in your pool area, pool cleaning can become much easier. You do not have to keep going back and forth dragging your supplies from the basement or garage.
Of course, you do not have to worry about any cleaning when you let Pool Troopers do the work for you. As an all-around pool service company, we make sure your pool is clean all-year-round. No piece of furniture can replace the beauty of crystal clear pool water.
More Tips in Selecting Furniture
When choosing furniture to add to your pool area, look into its material features. For instance, it should be resistant to different elements, including water and sun. As much as possible, you should pick furniture pieces that are UV resistant. Also, choose those that are waterproof and weatherproof. Some items can also resist the effects of chlorine.
You may want to stick to metal and aluminum. Other material options are polyester rattan and resin. Additionally, the furniture should be lightweight and portable. While sofa sets are popular, it can be difficult to move them around. Make things easier for you and your visitors by choosing furniture that you can carry with ease.
Keep everyone's safety in mind. Avoid pieces with sharp edges so no one gets hurt while in the pool area. Finally, we think color coordinating your pool furniture to the whole backyard will keep things stylish and easy on the eyes. We at Pool Troopers understand that your backyard is a representation of you! Contact us today to find out which locations we service near you.