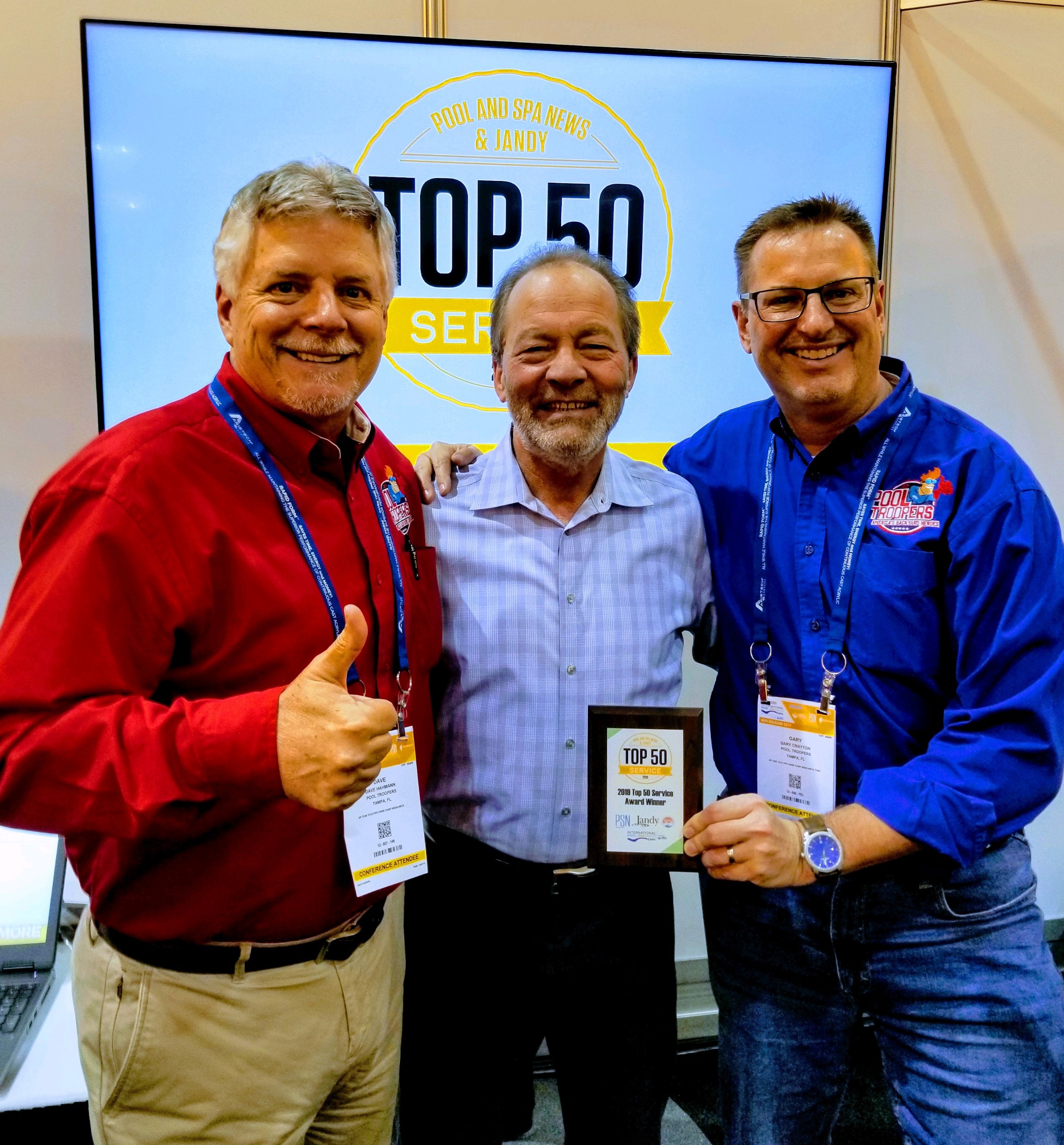 We are honored to be ranked as the #1 pool service company in the country in this year's Pool & Spa News and Jandy, Top 50 Service companies! The award was presented by David Hawes of IPSSA at The International Pool | Spa | Patio Expo, to our CEO, Gary Crayton III, and President, Dave Hahmann.
Service companies around the country were asked to provide information on aspects of their business. This included five judging categories: revenue, staff management and training, industry involvement, web presence, and community contributions.
We are proud to be recognized this year and would like to thank all of our Pool Troopers for their commitment and all of our customers for allowing us to service their pools!