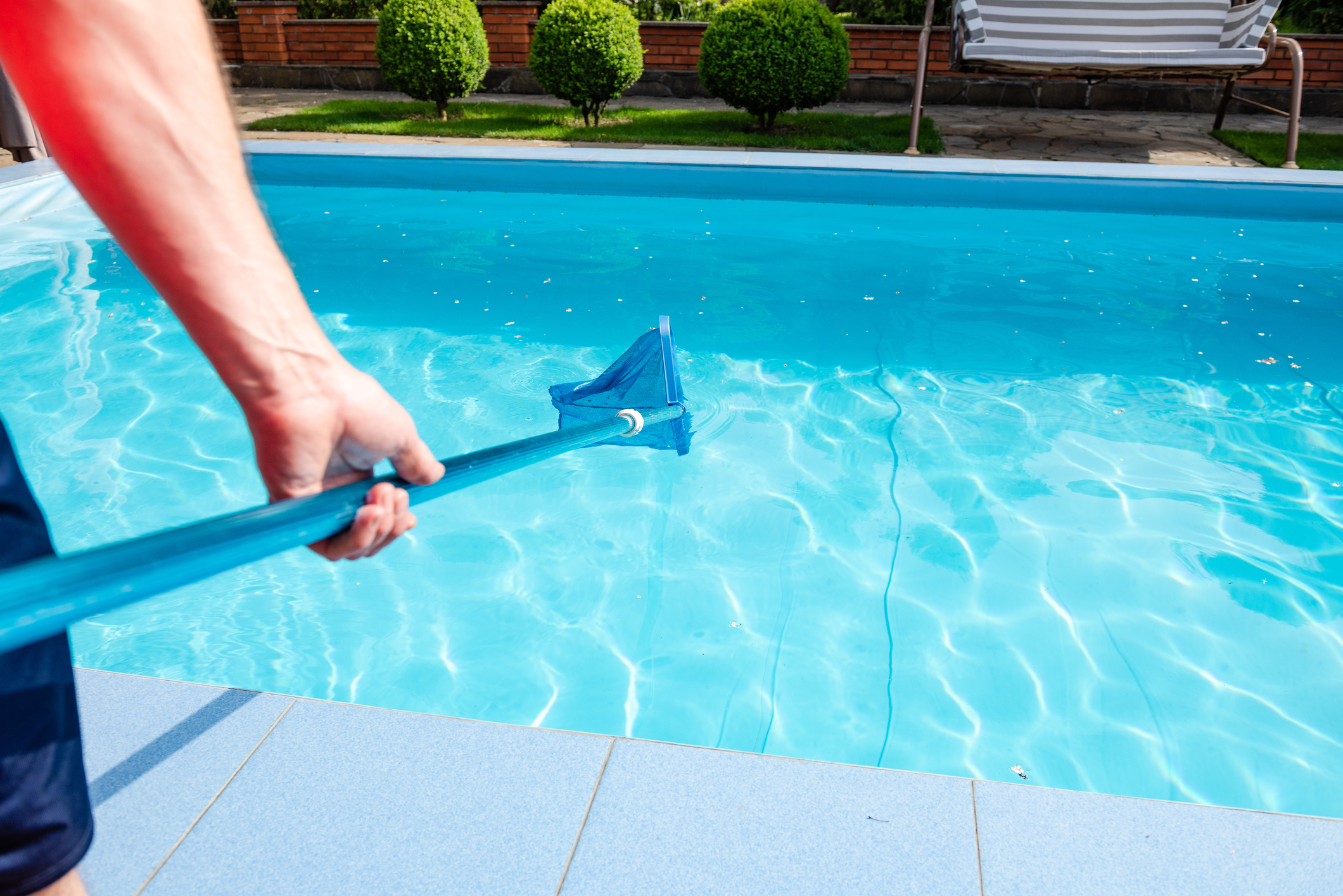 Why hire a pool cleaning company? Will they be reliable? Moreover, will they do a good job? These and other questions are probably running through your mind as you consider a service for maintenance of your backyard pool. You want to be sure that the swimming environment is safe and clean for your family and friends, so hiring the right company as well as asking a few questions is very important. Pool Troopers wants you to know what questions should be asked before hiring a company for maintenance or repair.
What qualifications do you have?
Have they been in business a while? Are they a large organization with a dependable record, or have they just started? You want to be sure that attention is given to your pool, and that you won't be left behind. They should hold their service to the highest standards that will ensure the cleanliness and safety of your pool is maintained.
Are employees checked and trustworthy? Background and drug checks, as well as training, are a great idea for anyone who works around your home.
Are they licensed and insured, and is the insurance up to date?
Before any work is done, you should find out if they are licensed and insured. You could be held liable if something were to go wrong and they do not have insurance. Find out if they are licensed and if they have a contractor's license. With specific classes for employees who do service, they may also have a certification; be sure that their employees have had the right training.
The company should have current liability insurance; accidents can damage the decorative tiles or concrete, so you want to make sure they are covered.
How is customer service handled?
Are they reachable and friendly? Do telephone calls get answered promptly? They should be available to handle emergency repairs as well as answer your questions.
Do they offer Spot Cleaning or truly Full Service?
Many pool cleaners claim to clean the pool each visit but leave it up to the technician what actual steps are done each time. In other words, you may think your pool is receiving "Full Service" but it is only brushed once per month and on another trip, the filter is cleaned and on the next, the pool is vacuumed. So you actually only get one full cleaning per month, this is called "Spot Cleaning." Know if you're being quoted for Spot Cleaning or true Full Service when receiving a bid.
What services are recommended for my pool?
Before you get started, it is a good idea to find out what is recommended for your particular pool environment. Do your pets swim in the pool? Is the pool used only used when you entertain? Factors such as these may affect the type of services that is recommended for your residential pool.
What is the cost?
Is the cost of service a reasonable one? Getting a price estimate is good business. A very low estimate can mean that a mistake has been made or that the company has little experience. Will you be tied down with a contract? If so, this may be an important factor to consider if you are dissatisfied with their performance. Is there a maintenance package, or are things just added on?
What do past customers say?
Recommendations and testimonials are a great way to find the right service. Talk to your friends to find out their recommendations. Previous customers should have good words for a company's work.
How often will they come?
Knowing when they will be doing the work and the frequency of their visits is a good idea, so you know when to expect them. Will they be at your home weekly or bi-weekly?
When it comes to hiring a service company, you should be asking these questions and getting favorable answers to help you make the right choice. A good pool maintenance company will save you money in the long run and not make costly mistakes.
Pool Troopers offers you freedom when it comes to maintaining your pool. They also promise the work done by a respected company that is trusted, customer-service oriented and reliable.