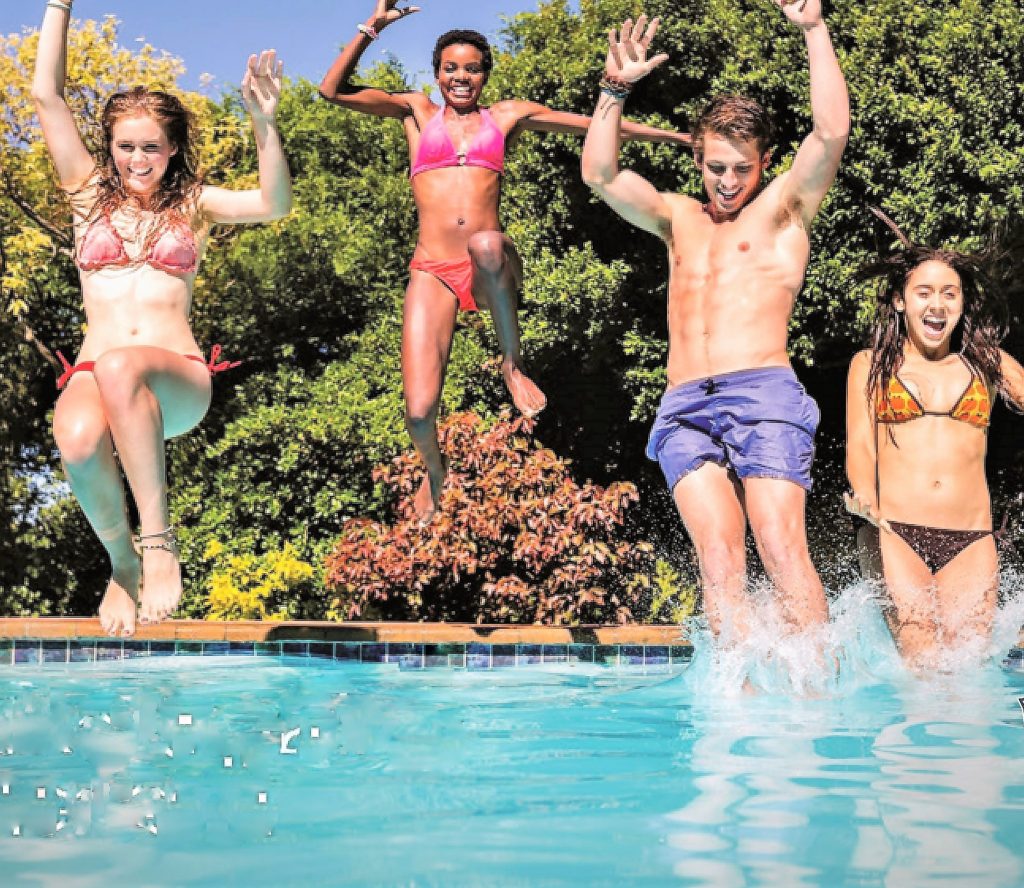 If you haven't been in the swimming pool all winter; it's good to do a pool safety check before swim season kicks off.
Basic Pool Safety Checklist:
Make sure all deck openings have securely fitting non-brittle covers.
The Skimmer Baskets not only have to be in the right place but also in good condition- no holes or broken edges
All pool drains covers have to be properly attached with no broken spots
There should be no completely flat drain covers; if you still have these, please call a pool professional in order to replace your drain covers.
Make sure any side suction ports have at minimum a safety vacuum lock on them. Preferably have a pool professional come and eliminate side suction lines and come up with an alternate vacuum plan.
For security porpuses, check diligently your pool fences or gates on a regular basis, if you have one; in addition, gates must be self-latching. Ensure there is nothing against the outside of the gate; a child could use to help climb over.
Water level should be halfway up the skimmer opening
Safety gear if present should be visible, accessible and in good working order- throw, reach, row, go.
Water line tile must be whole and free of sharp broken pieces.
Depth lines, if there, should be in place and marker line floats should function and not be brittle or sharp.
Nothing should block or hinder egress from the shallow and deep ends.
Make sure rails are still firmly in place and step treads not broken, brittle or sharp.
If you have a diving board make sure it is in good working order or have it repaired or eliminated from the pool
The same goes for slides or other external devices like volleyball nets, hoops or whatever. Make sure they are secure and in good order without brittle sharp edges before opening the pool.
Make sure the pool light works
Pool Safety Check Note #1: If you ever feel electric current in your pool, immediately get out of the water and close the pool. In addition, turn off all equipment at the breaker, and call a licensed electrician as well.
At the equipment pad, make sure the equipment functions and is free of leaks.
Visually check electrical connections for the pool equipment for loose wires or conduit that is not secure.
Check the timer box and set the pump runtime correctly. In addition, make sure there is a non-shock card protecting you from the wiring if you need to go in the timer box to make adjustments. If you have any question you equipment's electrical connections call an electrician or your pool professional right away.
Make sure your filter pressure gauge works.
Also, make sure your filter air bleed off system works as well as the manual air bleed system.
Pool Safety Check Note #2: Pool Equipment design is to handle water pressure, not air pressure (air compresses and water does not).
It is extremely unsafe to work around pool equipment that is not properly bleeding off air pressure. Instead, Consult a pool professional to ensure proper function of the pool equipment.
Check our blog "testing the water" for more information about getting the pool ready for the season.