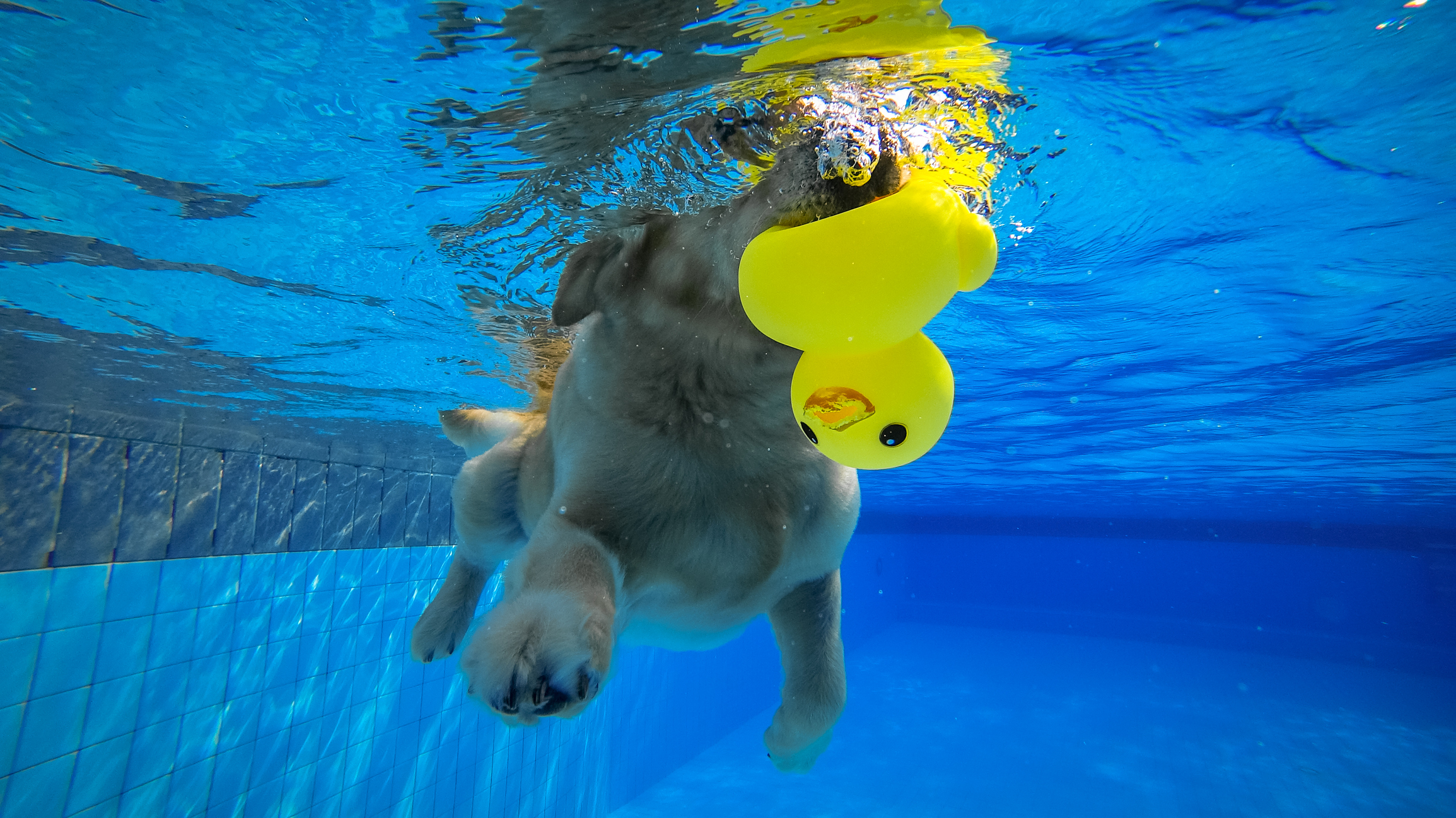 Found a good article on the subject in the pool trade press that gives specific advice about swimming with dogs in a pool. The best part about this article is at the very bottom it has some really cool photos of dogs in pools- I love the underwater pictures- very cool. I know some of us are suckers for animal photos. Check it out, read the advice, and enjoy the photos.
Expert Advice on Swimming With Dogs
Have fun with your dog in your pool and contact us if we can help you with any pool services. Pool Troopers, where "We Do All The Work, You Have All The Fun," Including your dogs! – is our promise to clients, since 1952.