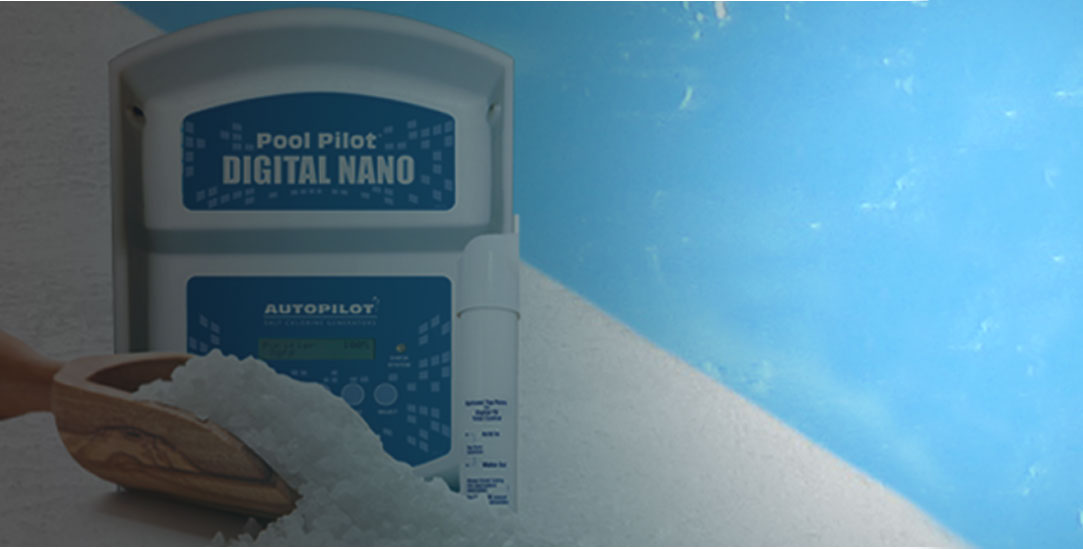 At Pool Troopers, we want families to get the most out of their pools.  Salt generator systems have a host of great benefits, save money and provide a swimming experience like no other. Here are some of the important benefits of salt chlorine generators.
What is a Salt Chlorine Generator?
A salt chlorine generator is a pump that converts sodium chloride into chlorine. All pools, regardless of what type of water is in them, need chlorine to eliminate harmful germs that can cause illness if left untreated. Salt chlorine generators eliminate the need for traditional chlorine tablets or liquid and instead use salt cells to create active chlorine. Saltwater pools usually require less maintenance than typical chlorine pools and are known for their low chemical costs. This means more money to spend on pool toys and swimsuits for your family.
Benefits of Salt Water Pools
For some, saltwater pools are seen as a luxury – and for good reason. Saltwater pools that are maintained with the right care create an amazing swimming experience, unlike a regular chemical treated pool. Salt chlorine generators create silky, natural water without the chlorine spikes. They also feature a lower concentration of chlorine, which means less swimsuit fading and is softer on swimmer's hair and skin. Once most pool owners try a salt pool, they're hooked for life.
We Make Upkeep Easy
Salt chlorine generators make yearly maintenance easy and can last for up to 7 years, especially when you pair it with service from our experts. Each time we come out to service your pool, we'll check on your system to ensure it's working at peak performance. If our technicians see any problems we will fix them. No matter what, Pool Troopers has your back!
We're dedicated to giving you the best swimming experience possible at a price you'll love. And we believe that when it comes to your pool, you should never compromise quality for price. Experience the amazing features that salt system pools have for swimmers for yourself. Contact us today for pool care that goes the extra mile.