About Pool Troopers
The New Standard in Pool Service
Proudly serving clients since 1952.
Get Started Today
Our History
We exist for one reason, to give residential pool owners freedom. From our first day in 1952 to today, Pool Troopers (formerly Bay Area Pool Service) has been about family and raising the level of professionalism within the residential pool service industry.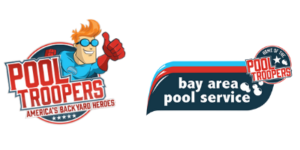 OUR 8
NON-NEGOTIABLES
serve as a set of higher
standards that we
absolutely refuse to
compromise:
We believe our best – requires us to work with a 'hero's mindset'.
We believe keeping a family safe is more important than our bottom line.
We believe if a better way exists, it's our job to make it happen.
We believe it's smarter to fix a problem, before it becomes one.
We believe keeping people in the loop creates a 'wow'.
We believe a job half done, isn't worth doing.
We believe no pool or teammate deserves to be left behind on our watch.
We believe small acts of kindness leave a lasting impression.
The Heroes in Your Backyard
Since we started back in 1952 we've been working everyday to set a new standard in pool service. As residential pool service technicians, pool equipment mechanics, customer service professionals, supervisors, and managers – we all play a key role in helping you enjoy the freedom you deserve.
Safe, Reliable & Professional
It's why we implement the rigorous hiring practices in our industry, require everyone to undergo regular background and drug checks, provide ongoing world-class training, and require all of our technicians and mechanics to be fully certified before they ever work in your backyard.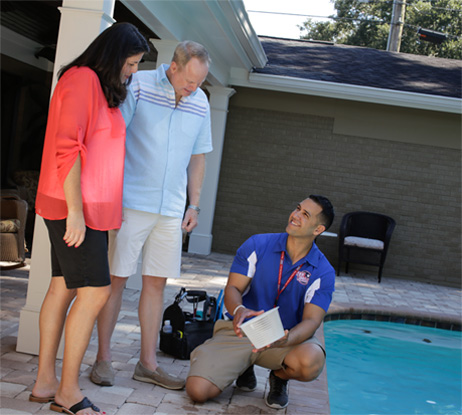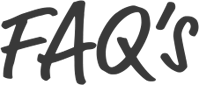 Do your service technicians work on set schedules?
Yes, all our pool customers have a pre-set day of the week when their pool is serviced. Long-term set schedules ensure that your pool's water chemistry and cleanliness is always consistent, and it allows you to plan accordingly.
Do pool mechanics make regular visits as part of your chemical service?
Our pool technicians are trained to check the proper operation of your primary pool equipment on every visit. If they notice anything that requires attention they notify our customer service team – who then advise you with their report. At that point, with your approval, our mechanics provide you with the recommended service or a free quote.