SPECIAL: $99 Heater Inspection & 10% off Pool Heaters for existing customers
Too cold to swim?
We've got your back! Pools are a big investment so you should get to enjoy it all year. Pool Troopers has been installing gas pumps and heaters since 1952. We carry a variety of different products to ensure that you get the right heater for your pool.
Not sure what you need?
Pool Troopers offers a $99 Heater Inspection. During the inspection, we will make sure that your heater is functioning correctly and safe for your family to enjoy.
Request Heater/ Inspection Info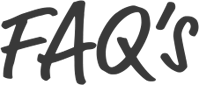 Can I buy a Heater from Pool Troopers if I am not a current pool service customer?
Pool Troopers is happy to provide all pool owners with the $99 Heater Inspection. The 10% discount on heaters is only available to existing customers.
We hate to say it, but it truly depends. If you are replacing equipment, we recommend going with the same brand, and there are multiple different brands on the market. Our team of trained mechanics is happy to go through the different options with you.
Why should I buy from Pool Troopers instead of Amazon?
Pool Troopers offers multi-year warranty to ensure our customers are protected.
What is included in the $99 Heater Inspection?
Our trained mechanics will conduct a full safety inspection and ensure that your heater is up to code. We will check for gas leaks, review gas lines, inspect the plumbing, and test the voltage.
Pool Troopers Recognized as #1 Pool Service in America
For the third year in a row, Pool Troopers is at the top of the Pool & Spa News Top 50 Pool Service companies across the country. What does this mean for you? It means you will receive the best service possible from America's #1 Pool Service company. Read more on our latest blog.
Call our Customer Service Team