Pool Troopers Mission
– To Lead & Serve With a Hero's Mindset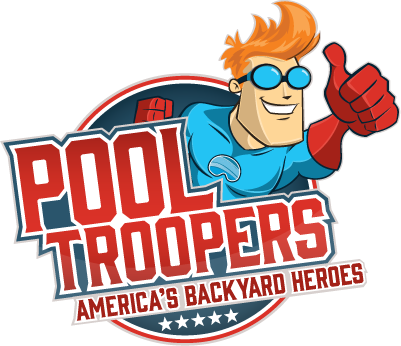 Average Doesn't Work Here
It takes a special kind of teammate to be called a Pool Trooper. Thinking two steps ahead, a dedication towards helping others, and seeing things through is an important part of our DNA. We don't just show up, we show up on time – every day. We embrace background and drug checks, and wear our photo IDs and uniforms like a badge of honor.

Delivering Transparency and Raising the Bar.
In our world there's nothing more important than real-time communication between Pool Troopers and our Customers.
Our online communication platform makes it easy for our team on the ground to update customers directly – complete with on-site photos as a courtesy to our pool owners.
Whether it's taking a proactive approach to addressing a safety issue, keeping you in the loop regarding arrivals, pool service completions, an unexpected situation – we've got your back.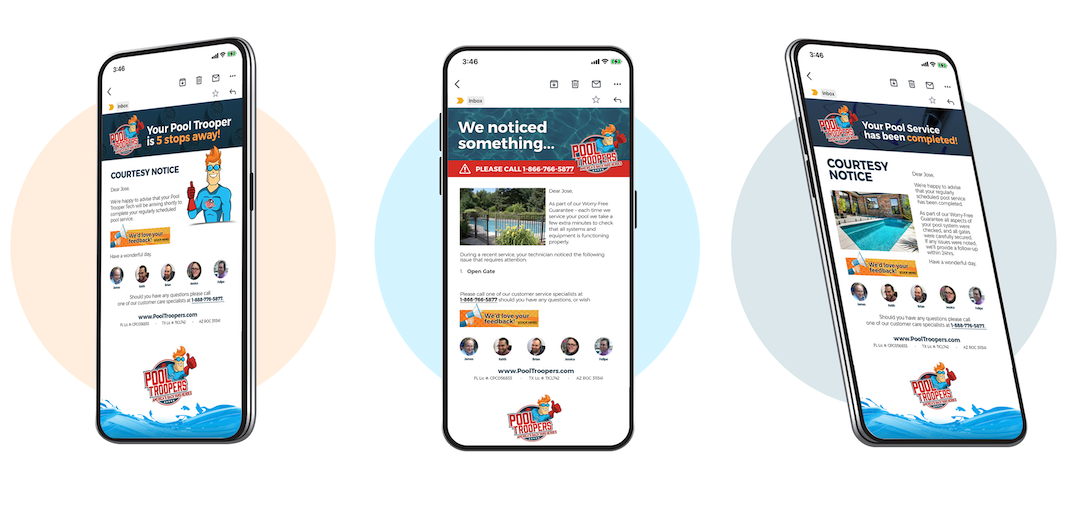 Always Learning & Improving
Consistency, innovation and continuous learning lies at the heart of a Pool Trooper. In fact, we created PTU (Pool Trooper University) in 2013 with one purpose in mind – to elevate the standard of qualified pool service technicians in our industry.
While a strong technical, chemical and mechanical knowledge base is a must – we're also driven by a belief that the smallest details can leave a big impression when it comes to exceeding customer expectations on the ground.
As part of that promise, Pool Troopers also immerse themselves in video learning modules that speak to simple things like: